Alexander Training
The Alexander Teacher Training School was opened in 2004 by Anthony Kingsley. Anthony has been training Teachers for over 25 years, and is passionate about providing an environment which encourages the individual integration of the core Alexander principles.
The Alexander Training School has brought together a group of creative and dedicated trainers who are experts in their respective fields of business, medicine, music and voice. They provide a diverse training that supports the development of the highest aspirations of the students.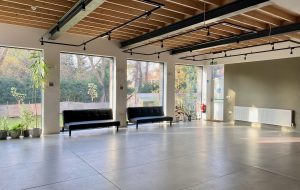 The School is conveniently located within a beautiful building, in the lovely neighbourhood of Golders Green, in North London. The Studio space is a beautiful and large space with high ceilings, views onto a delightful garden, huge floor-to-ceiling windows, and 2 patios at either end of the hall. The room is light and airy, and there is a general atmosphere of calmness and welcoming. There is an in-house superbly fitted kitchen, as well as free access to the Internet. There is also a state of the arts audio-visual system in-house.
The school hall is spacious and airy. It opens onto a large garden space that provides opportunities to work outside in good weather. There are a variety of excellent cafeterias, restaurants, department stores and shops within a few minutes of the School.
And just a few minutes walk from the school is the natural beauty of Golders Hill Park with its lake, animal section, flower gardens and woodlands. It also has its own cafeteria.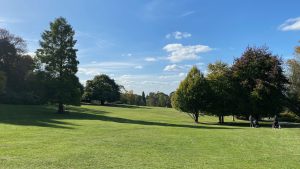 Please feel free to contact us if you require any advice about Alexander Training and the course requirements.
The Alexander Teacher Training School is right in the centre of Golders Green just a minute's walk from the Tube Station. The school is situated on Finchley Road, opposite the Sainsbury's store. You can view our location here.